You got hurt on the job. What do you do?
Cohen & Siegel is here to help!
Understanding
Workplace injuries can be extremely traumatic. You may need to see a doctor. You may be unable to work. You may be wondering how you will pay your bills.
We know. We've been dealing with the Worker's Compensation system for over 20 years. We can help you get the medical care you need. If you cannot work, our goal is to help you get paid as fast as possible. And if the insurance company refuses to approve your medical treatment or pay you benefits, we will go to court and fight to get everything you need, and everything you deserve.
That is our commitment to you.
Support
Dealing with Workers' Compensation is hard. There are a lot of forms to fill out. You call the insurance company, but often they don't help. Your friends might give advice, but they aren't lawyers.
We understand. We seek to make sure everything is taken care of, quickly and properly, so you don't have to worry about it. Because we want you to concentrate on the most important thing – getting healthy again, as quickly as possible.
That is our compassion for you.
Action
You wish your injury never happened. If you could, you would go back in time and change everything. You didn't ask to be hurt, or to lose the money you did after your injury.
We agree. It's our job to fight for you, relentlessly, and to get everything possible for you under the law. You will get our best, because that's what you deserve, and we wouldn't tolerate anything less.
Those are the results we promise you.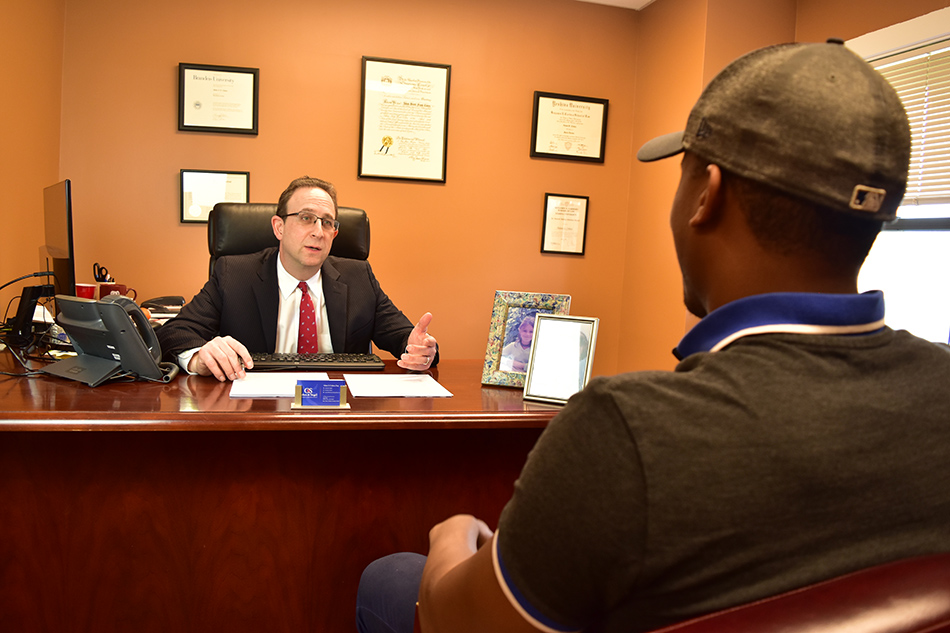 Contact Us
We have 6 convenient office locations: Brooklyn, Queens, Westchester, Newburgh, Rockland and the Bronx.