It wasn't a match made in heaven.
When Andrew Siegel and I decided to form Cohen & Siegel on November 1, 2002, we weren't sure if it was going to work. We didn't have enough cases, we didn't have enough money and we didn't have enough resources.
What we did have was a commitment to our clients, the determination to do things the right way, and the belief that if we worked hard enough, we could help people and as a consequence our business would grow.
Now, as we approach 20 years together, and as we have grown to 6 offices and nearly 20 employees, I'm humbled to reflect on what we have become, and I'm excited to see what will happen in the future.
Our goals remain the same. Commitment – always fight for the best interests of our clients, without fail. Compassion – treat people with respect and dignity, understanding that they are going through what may be the worst moments in their lives. Results – make certain that people's rights are fully protected, and that they get everything they are entitled to under the law.
But this isn't just what we do. It's who we are. Because outside of our work at Cohen & Siegel we proudly volunteer with groups like Lawyers for Good Government, a national organization of attorneys that advocates for immigrant's rights, helps communities address climate change and fights governmental corruption, and El Centro Hispano, Inc., which has been assisting the Hispanic community in the Hudson Valley for 45 years. We gladly give our time to these causes because it is important, and because what we do with these institutions helps thousands of people.
So if you want a firm that will give your case the commitment and compassion it deserves, and will work tirelessly to get you great results, please call Cohen & Siegel. I think you'll be happy you did.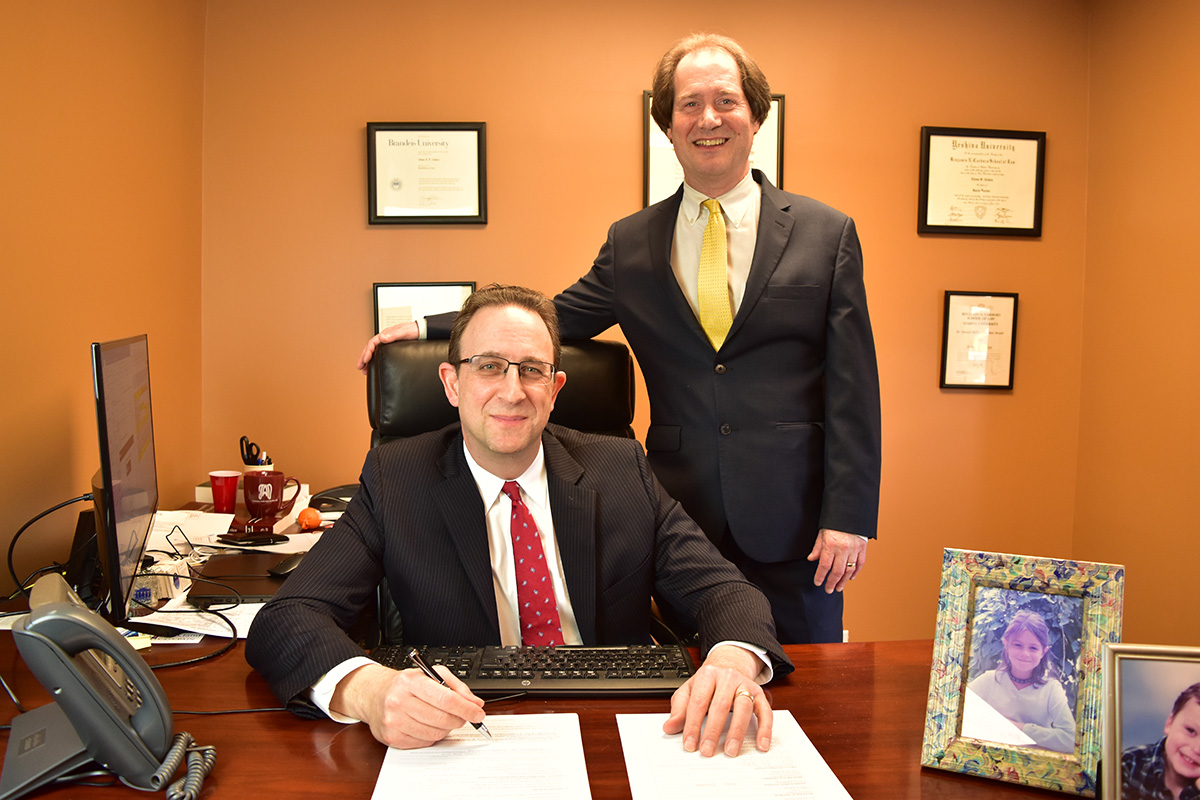 Commitment, Compassion, Results
At Cohen & Siegel, our practice is focused on helping injured workers get Worker's Compensation benefits and helping disabled people get Social Security benefits.
We do this by providing the highest quality legal services to every client. The Cohen & Siegel pledge: We put people first. That's why when clients come to our office, they meet with a talented, dedicated lawyer who can guide them in the right direction. We believe it is important that our attorneys understand each case thoroughly, so our clients can get the medical treatment that they need and the monetary benefits they deserve.
Insurance companies too often refuse to approve necessary medical treatment and fight to pay as little as possible. At Cohen & Siegel we fight for our clients EVERY DAY.