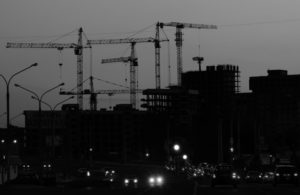 So You Say You're a Workers' Compensation Lawyer…
People sometimes ask me, "What's it like to be a Workers' Compensation Lawyer?"  It's kind of a hard question to answer.  I enjoy the fact that I'm helping injured workers obtain the benefits and medical treatment they need to pay their bills and support their families.  I can't tell you how rewarding it is when people appreciate what you do, and are thankful that you've helped them.  It just makes you want to do it again and again.
But there is also the frustration of dealing with the Workers' Compensation Board, which is the court where the cases are heard.  Sometimes when we are there, we have to fight with the lawyers for the insurance carriers, witnesses for the other side, and even the judges.  We know how important it is to make sure that somebody gets that physical therapy they require, or they receive their benefits, but we still have to overcome the obstacles sometimes put in front of folks that are hurting.
One thing I do know is that everybody at Cohen & Siegel understands how important it is to our clients that we do our jobs, and do them as well as we can.  They depend on us, and we want to come through for them; it's a point of pride.  That's why we take the time to meet with people and discuss their cases with them.  If you were hurt at work, we understand that you've got a lot of questions, and you need an experienced lawyer to speak with you so that you understand what is happening in your case, and why; what is the insurance carrier's position and how can we do what we need to do; what does the judge's decision mean, and how does it affect what we do next.
These are some of the things we think about at Cohen & Siegel.  And we discuss the possible answers with you, so we can approach your case as a team, with the goal of winning, always.